hypna Branding
hypna is an anxiety and stress reducing supplement system.

Our supplement helps individuals who want to sleep deeper in order to wake up energized and restore their natural circadian rhythm.

We use GABA amino acid to regulate anxiety allowing you to fall asleep in a calm state. Unlike melatonin, our supplement is free of side effects, resulting in a truly restful slumber.

We pair our supplement with an interactive application that analyzes your sleep patterns, provide valuable insights to help solve your sleeping struggles.
Logo
This wordmark is an evolution of the Grand Slang font. Created on the personalization and warmth feelings is the main goal for hypna; thus, the logo chose to use this sleek and elegant typeface. By connecting the letter "h" and "y," the logo shows hypna will stay around with consumers and provide timely help. The mission for hypna is not only create a supplement system but also emerge our cares into the whold sleeping ecosystem. This logo will carry hypna's spirit and mission to reach its industrial peark.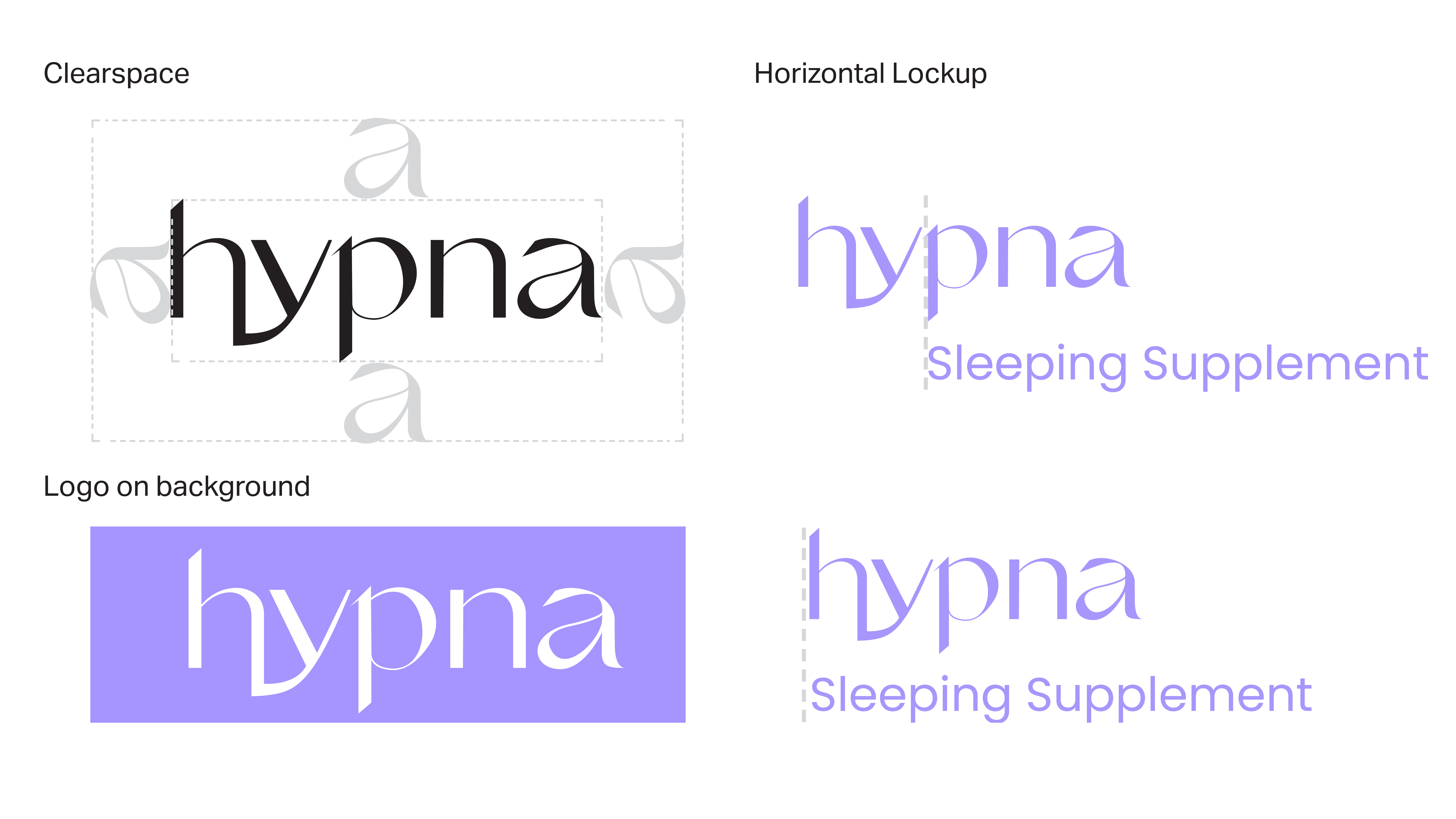 Poster
Products
Pop-up Store
Trade Show
Website
App